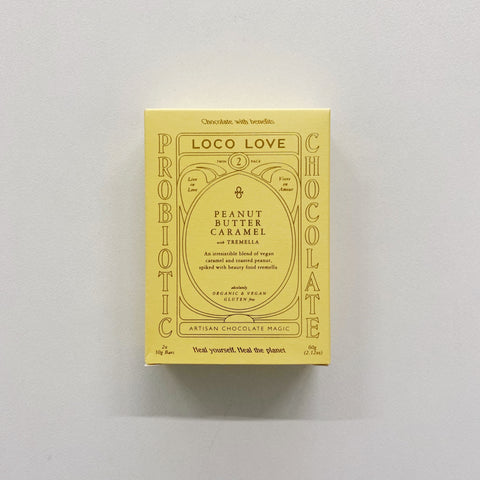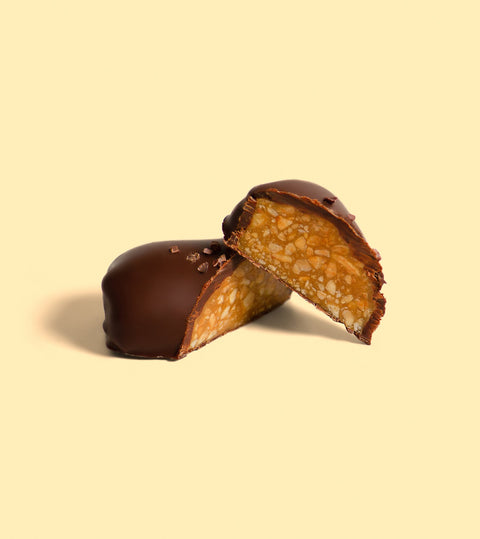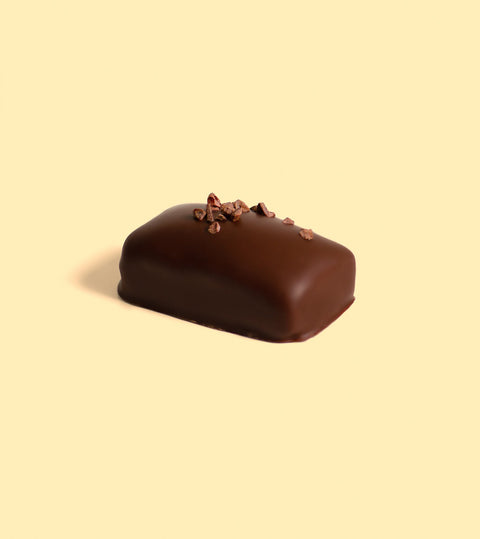 Loco Love Chocolate
Loco Love Chocolate Peanut Butter Caramel 70g Twin Pack
An irresistible blend of vegan caramel and toasted peanut, spiked with beauty food Tremella mushroom. 
Infused with handmade peanut butter; it's smooth and crunchy, not overly sweet, slightly salty. 
Twin pack.

Organic, Vegan, Gluten Free, With Probiotics. 
Ingredients: Peanuts (36.3%), Cacao paste, Coconut blossom sugar, Cacao butter, Brown rice syrup, Coconut milk, Cacao nibs, Tremella mushroom powder (Tremella fuciformis) (60mg), Probiotic (Bacillus coagulans), Cold pressed caramel extract (0.1%), Australian sea salt, Contains peanuts, Cacao solids 25%. All ingredients organic unless otherwise noted. Some ingredients may be processed in a facility that manufactures milk products.
Checking local availability