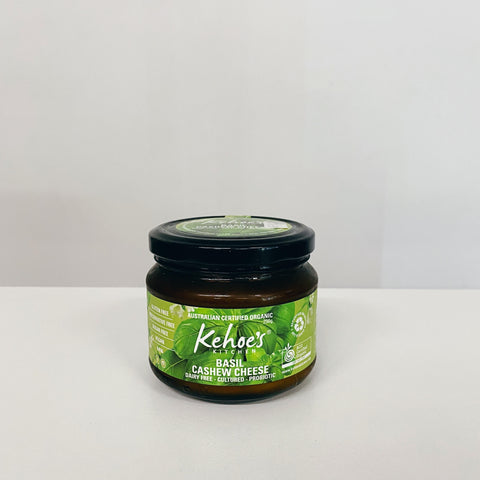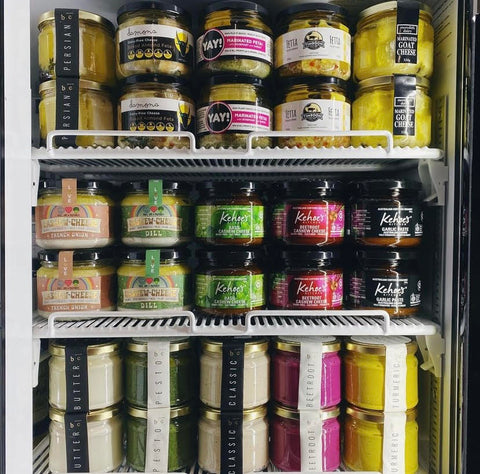 Kehoe's Kitchen
Kehoe's Kitchen Organic Basil Cashew Cheese Dip 250g
Instead of fermenting milk to make cream cheese, cashews are fermented using the same traditional process. This means it tastes like real dairy cheese without using any flavours, colours, thickeners, starch, preservatives or gums. 
Fermentation creates lactic acid (and lots of probiotics), so the dips are naturally acidic and will keep for months in the fridge even after opening. 
This basil cashew cheese is flavoured with real ingredients; organic basil, organic garlic, organic onion, organic turmeric and natural sea salt, giving it a delicious 'basil/pesto' cheese flavour. 
Dairy free, vegan, gluten free, sugar free. 
Ingredients: Cashews*, filtered water, basil*, onion*, sea salt, garlic*, turmeric*, culture. *Denotes organic ingredient
Checking local availability