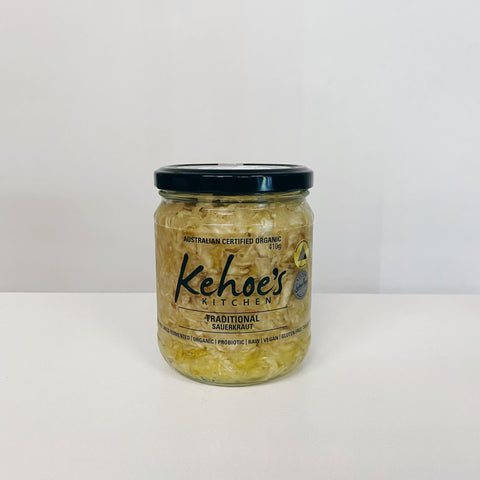 Kehoe's Kitchen
Kehoe's Kitchen Organic Traditional Sauerkraut 410g
This delicious traditional sauerkraut is a far cry from the cooked German sauerkraut you may imagine when you hear the word 'sauerkraut.'
It is fresh, crunchy, raw and probiotic. Caraway seeds are added to the traditional recipe which gives it a slightly sweeter, fresh herby flavour when compared to just cabbage and salt sauerkrauts. 
Serve as a condiment with meals, add to salads or nourish bowls, add to meat and burgers. 
Organic, raw, vegan, gluten free. 
Ingredients: Organic cabbage, natural sea salt & organic caraway seeds
Checking local availability