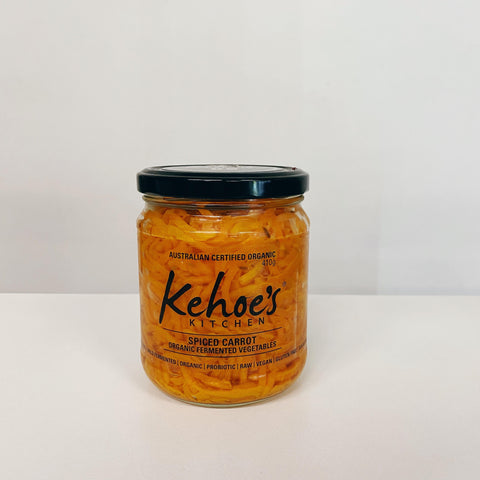 Kehoe's Kitchen
Kehoe's Kitchen Organic Spiced Carrot 410g
These spiced carrots are a delicious, crunchy fermented vegetable option for those looking for something different, or cabbage free. 
The carrots are spiced with turmeric and cumin seeds giving them a mild Indian flavour. The carrots are dry salted and fully fermented before being jarred. 
Serve as a condiment with any meal, add to salads and nourish bowls, and to wraps and burgers. 
Organic, raw, vegan, gluten free. 
Ingredients: Organic carrots, natural sea salt, organic currants, organic cumin & organic turmeric
Checking local availability