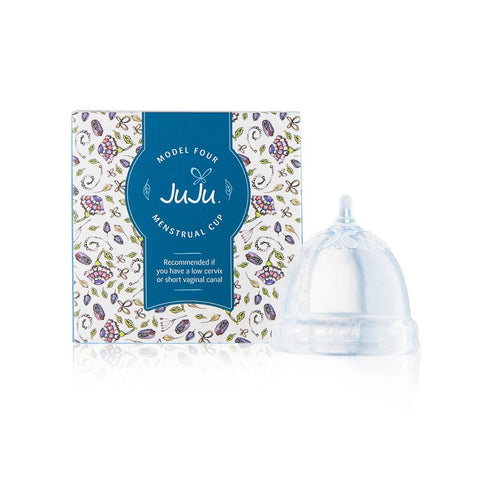 JuJu
JuJu Menstrual Cup - Model Four
Model Four: Recommend if you have a low cervix or a short vaginal canal.

The JuJu Cup completely replaces tampons and pads and can be worn for up to 8 hours.
It is made in Australia from a flexible, hypoallergenic, medical-grade silicone and has many benefits over disposables sanitary products, including being more environmentally friendly and economical. It will last you many years, saving you money! 
Easy to clean + disinfect. 
If you're unsure how to choose your size, click here to have a read of the size guide. 
Checking local availability