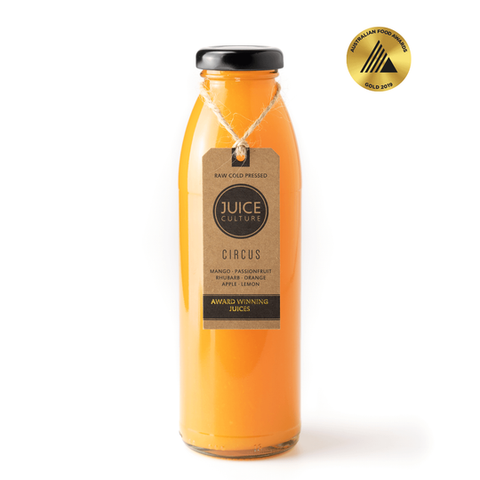 Juice Culture
Juice Culture - Circus
Loads of vitamins in Circus – A, C & B6. These build immunity, promote good eyesight & maintains the brain's function.
Mango contains tartaric acid, malic acid, and a trace of citric acid to help maintain the alkali reserve of the body. Rhubarb increases metabolic function which aids weight loss.
Juice Culture is an Australian Award-Winning Cold Pressed Juice company offering a wellness programme advocated by coaches and educators in nutritional fitness. 
350ml glass bottle.
Use by date: 10.10.23 We get fresh deliveries every Wednesday. 
Ingredients: Mango, passionfruit, rhubarb, lemon, apples, orange
Checking local availability