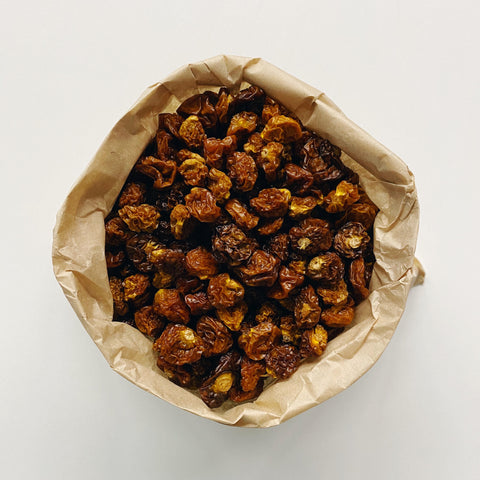 Valerie's Pantry
Incaberries Organic
Incaberries pack a delicious punch! They have a unique, sour flavour, and are bursting with antioxidants.
These berries are native to parts of South America, including the Amazon. Orange in colour, and preservative free.
They are a great addition to an antipasto platter, granola, trail mix, baking or simply eaten straight from the bag! 
Naturally gluten free, dairy free, vegan friendly. 
1 cup - roughly 115g. 
Ingredients: Organic dried incaberries
Country of Origin: Ecuador
Checking local availability