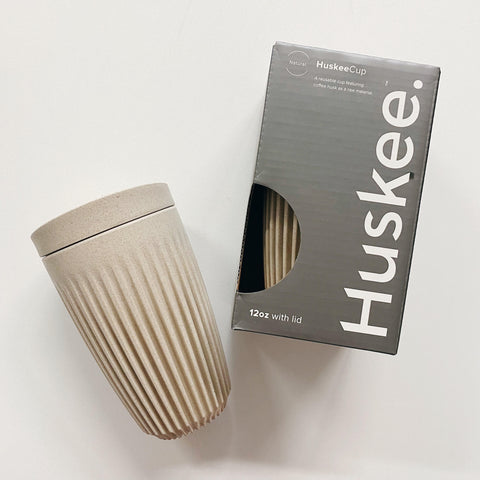 Huskee
Huskee Cup Natural 12oz
The HuskeeCup is a sleek cup made from using coffee husk left over from coffee production. With sustainability and durability in mind, Huskee has designed this BPA-free cup for you to take on the go. It keeps your coffee hot for longer, is comfortable to hold, dishwashing friendly and easy to clean. 
The fins offer extra insulation without burning your hands, the lid acts as a tight seal to avoid spills and there are drain slots on the base to remove excess water. Best of all it's vegan and cruelty free, made with less impact on our planet. 
12oz is 8.7cm x 8.7cm x 13.3cm. 
Checking local availability