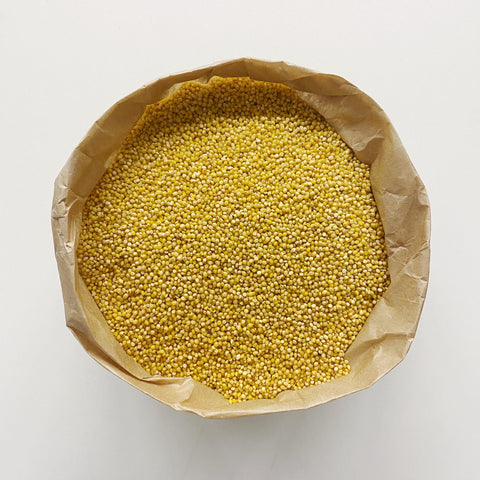 Valerie's Pantry
Hulled Millet Organic
The millet seed is hulled, meaning the outer white husk is removed. It is an alkaline grain and very easy to digest. Suitable for porridge, casseroles, stuffings, side dishes, soups and gluten free recipes.
Cook 1 cup hulled millet in 3 cups water for 25-30 minutes to yield approximately 3 cups.
Naturally gluten free, vegan friendly. 
1 cup - Roughly 215g.
Ingredients: Organic millet
Country of Origin: Australia
Checking local availability