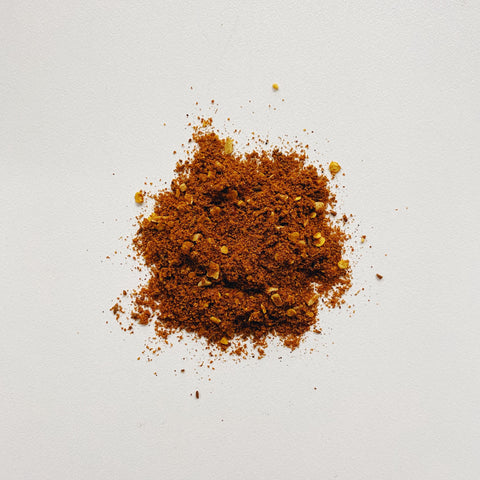 Valerie's Pantry
Harissa Mix
This hand blend harissa mix is packed full of flavour! Harissa is traditionally used in paste form as a marinade for lamb.
To make the paste, simply add 2 tablespoons of the spice blend to 1/2 cup of olive oil, and this should be sufficient marinade for around 500g of meat. For a milder paste, combine 2 tablespoons of spice blend to 250g of thick, plain yoghurt and 1 tablespoon of lemon juice.
All of our herbs and spices are naturally gluten free, and free from any additives, preservatives, fillers, flavours, salt, anti caking agents.
Ingredients: Chilli, paprika, cumin, caraway, garlic, onion, cayenne pepper, coriander
Country of Origin: Made in Australia from local & imported ingredients
Checking local availability