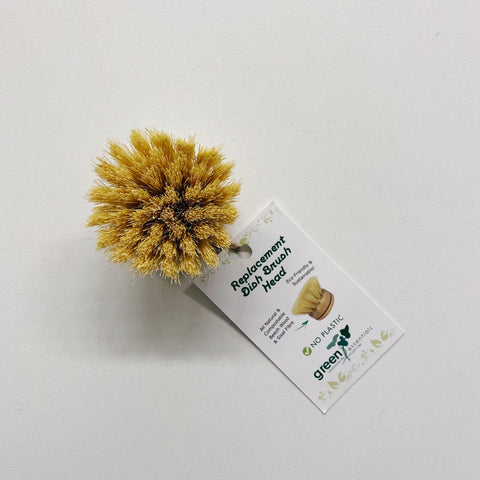 Green Essentials
Green Essentials Replacement Head for Natural Dish Brush
An extra cleaning head can go a long way. This replacement/spare head is matched perfectly for the all-rounder long handled natural dish brush used for general cleaning duties. 
The beech Woodhead is completely compostable with the durable bristles made from durable sisal fibre (from the agave sisalana plant). 
Plastic free + durable. 
Checking local availability