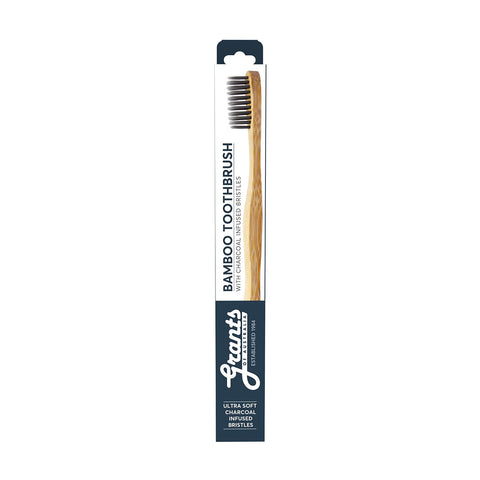 Grants of Australia
Grants Adult Bamboo Toothbrush - Charcoal Ultra Soft
Grants ultra soft bamboo toothbrush with charcoal infused bristle is an eco-friendly way to brush your teeth. 
The charcoal built into Grants charcoal toothbrushes helps to fight plaque and bacteria while reducing stains and bad breath. The handles are made from 100% biodegradable and environmentally sustainable bamboo. The bare bamboo hand can be composted. The bristles aren't compostable but can be recycled (check with your local recycling facility). 
Each toothbrush is individually sealed in a paper wrapper that can be composted and the boxes can be recycled. 
Checking local availability