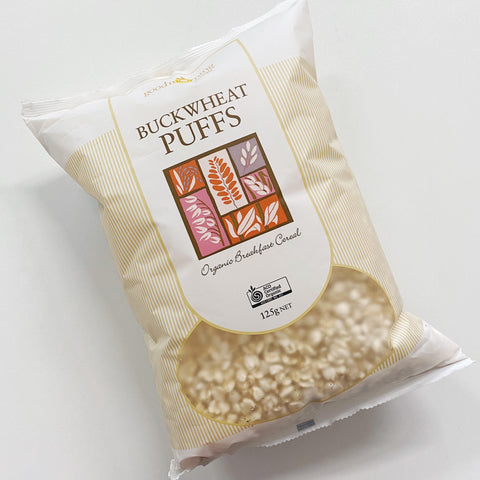 Good Morning Cereals
Good Morning Cereals Puffed Buckwheat 125g
Good Morning Cereals organic puffed buckwheat is a great breakfast cereal alternative that is naturally free from gluten. 
Despite the name, buckwheat is nothing to do with wheat! It is actually a fruit seed that makes a great grain substitute for people looking for an alternative to wheat. 
Made in Australia by applying heat and pressure to the whole grain to make light and airy puff. To maintain freshness store in an airtight container. 
No GMO, preservative free. 
Ingredients: Organic hulled buckwheat
Country of Origin: Made in Australia from imported ingredients
Checking local availability