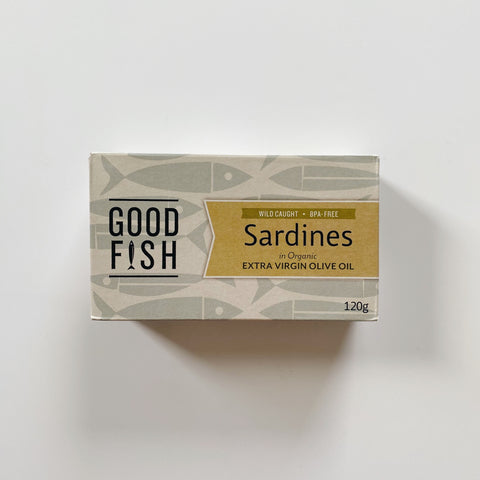 Good Fish
Good Fish Sardines in Extra Virgin Olive Oil - Can
Juicy, sweet and mild in flavour, Good Fish sardines are caught off the coast of Spain and Portugal in the middle of the night and cooked and filleted onshore in Spain the following day, to ensure optimal quality. Firm of flesh and excellent to eat, these sardines are preserved in certified organic extra virgin olive oil to maximise their flavour.
Ingredients: Sardines, organic extra virgin olive oil* 35%, salt. Contains: finned fish.
Net weight: 120g. Drained weight: 80g.
Checking local availability