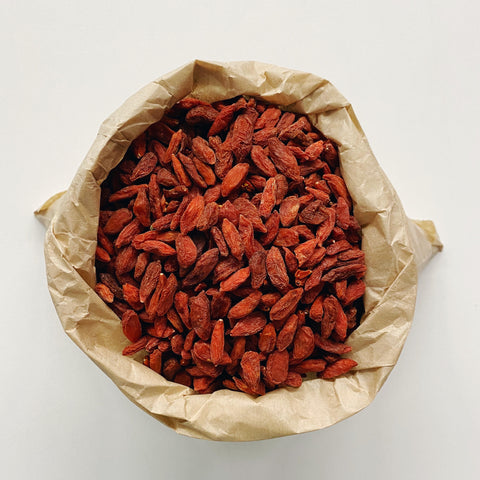 Valerie's Pantry
Goji Berries Organic
Goji berries are a powerhouse of antioxidants and are nutrient dense. These goji berries are hand picked and naturally sun dried without any sulphur, preservatives or sugar. 
They make a great healthy snack, eat them on their own, add them to mueslis, smoothies or trail mixes.
No GMO, preservatives, sulphur free. 
Naturally gluten free, dairy free, vegan friendly. 
Ingredients: Organic goji berries
Country of Origin: China
Checking local availability