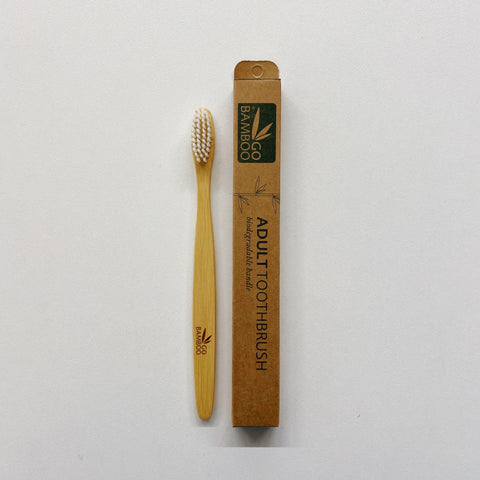 Go Bamboo
Go Bamboo Adult Toothbrush
Biodegradable and recyclable. An eco friendly alternative to plastic toothbrushes. 
100% natural bamboo handle sealed with an edible wax.
Dual length soft to medium bristles. When you have finished brushing your teeth with it, you can multi task it by cleaning jewellery or small spots in your bathroom or kitchen. When it's time to say goodbye, shave the bristles of (they are not nylon and do not break down) and then the handle will break down in your compost. 
Packaged in a sealed recycled cardboard box.
Checking local availability