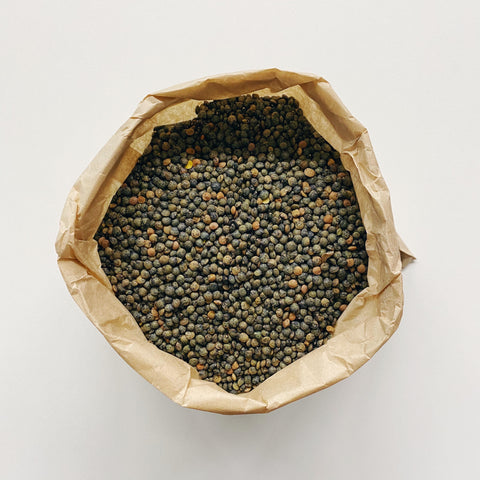 Mount Zero
French Style Green Lentils
As the name suggests, these lentils are a variety originating from Puy in France, however these lentils grow exceptionally well in the soils of the Wimmera.
Renowned for their deep nutty flavour and for holding their shape when cooked, these lentils are as perfect for summer salads as they are in winter soups and braised dishes. These lentils don't need to be soaked and take about 20 minutes to cook.
Naturally gluten free, dairy free, vegan friendly. 
1 cup - roughly 200g to 220g

Ingredients: French green lentils
Country of Origin: Australia
Checking local availability