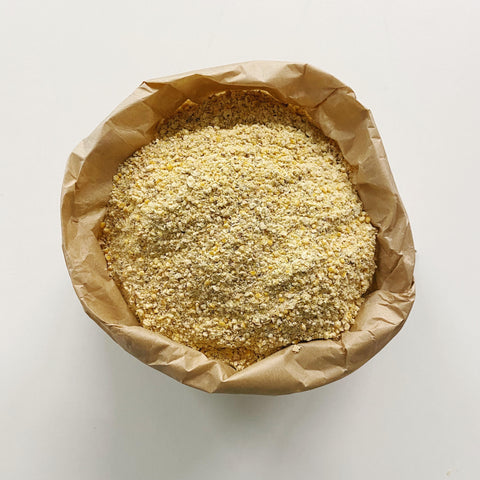 Mount Zero
Falafel Mix
Falafel mix, say no more! This falafel mix is from our friends at Mount Zero.
These falafels are a traditional Middle Eastern recipe, made with organic chickpeas from the Wimmera. Made with ground chickpeas, cumin, and coriander seed, we recommend you add fresh ingredients such as onion and parsley.
All you need to do is add water, and the fresh ingredients. We tend to fry ours the fry pan, usually with olive oil, or you can cook them on the barbecue!
Naturally gluten free, dairy free, vegan friendly. 
1 cup - roughly 200g. 
Ingredients: Ground chickpeas (96%), cumin, and coriander seed
Country of Origin: Made in Australia from local and imported ingredients
Checking local availability