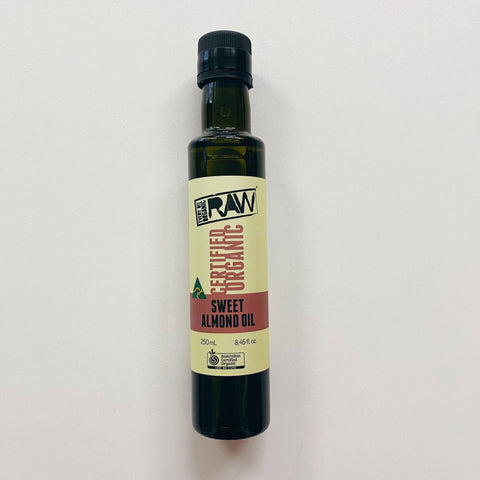 Every Bit Organic
Every Bit Organic Raw - Sweet Almond Oil 250ml
Every Bit Organic's 100% pure, Australian Certified Organic Sweet Almond Oil is perfect for nourishing and reviving any skin type.
It is ideal for using with the oil cleansing method, as a soothing massage, and even to remove eye makeup. It's a light oil, so it will soak in to your skin quickly, and it won't leave a greasy residue. 
Sweet almond oil also provides a healthy glow to the hair and prevents split ends and dandruff. Another great use is for soothing dry hands and cuticles. 
250ml glass bottle. Raw, vegan, GMO free, gluten free, cold pressed, unrefined. 
Ingredients: 100% ACO organic Sweet Almond Oil
Checking local availability