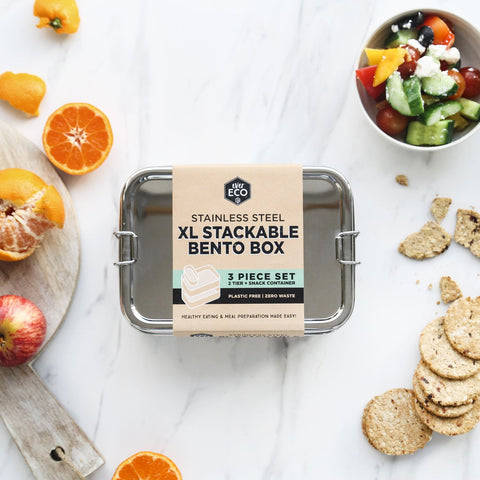 Ever Eco
Ever Eco XL Stackable Bento Box 2 Tier + Mini Container
Pack, stack and clip to take an entire day of meals on-the-go in this handy lunchbox. Durable stainless steel with plenty of space, this is the ideal Bento for adults and older kids.
100% stainless steel.
Dimensions: 18 x 13 x 8 cm.
Total capacity: 1900ml (mini container: 250ml, top tier: 1000ml, bottom tier: 650ml).
Checking local availability