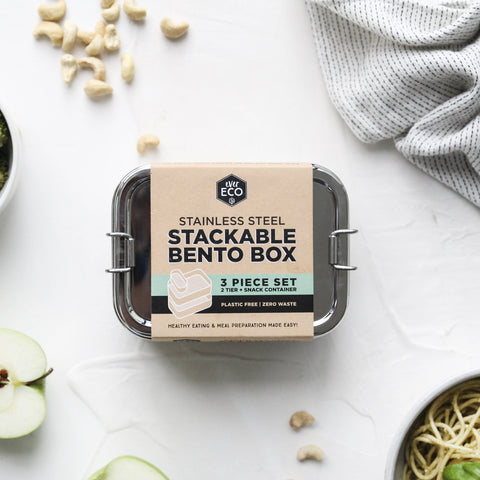 Ever Eco
Ever Eco Stackable Bento Box 2 Tier + Mini Container
The perfect space efficient stacker that makes balanced eating and meal prep a breeze! This three piece set contains two tiers and a mini container to pack lunch and a snack.
100% stainless steel.
Dimensions: 14.5 x 11 x 8cm.
Total capacity: 1200ml (mini container: 180ml, top tier: 400ml, bottom tier: 620ml).
Checking local availability