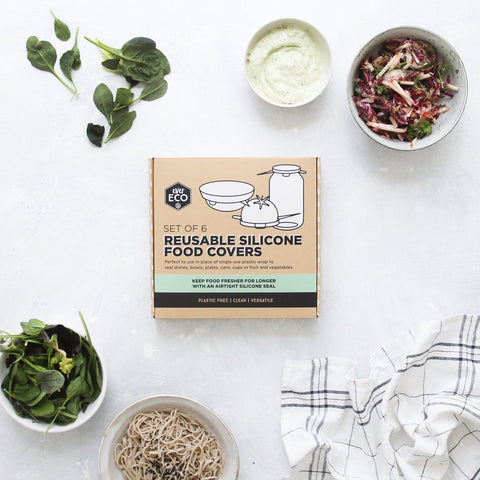 Ever Eco
Ever Eco Silicone Food Covers - Set of 6
Perfect to use in place of single-use plastic wrap to seal dishes, bowls, cans, cups or fruit and vegetables. These handy stretch lids can also keep food fresher for longer with an air-tight seal.
6 versatile sizes (6.5cm, 9.5cm, 11.5cm, 14.5cm, 16.5cm, 21cm).
While circular in shape, these flexible lids fit containers of all different shapes.
Checking local availability