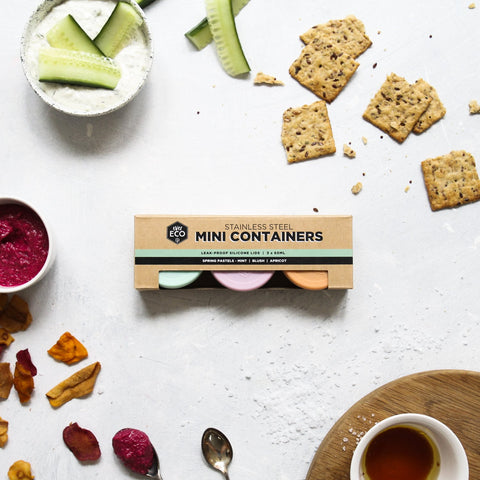 Ever Eco
Ever Eco Mini Containers - 3 Pack
These oh-so-cute and practical mini stainless steel containers with leak-proof silicone lids are perfect for dips, dressings, sauces, yoghurt, sultanas, nuts + seeds.
#304 grade stainless steel base and silicone lid. 60ml capacity.
Container base dimensions: 5.3 x 2.8cm (6 x 3cm with lid on).
Spring pastel collection; mint, blush and apricot.
Checking local availability