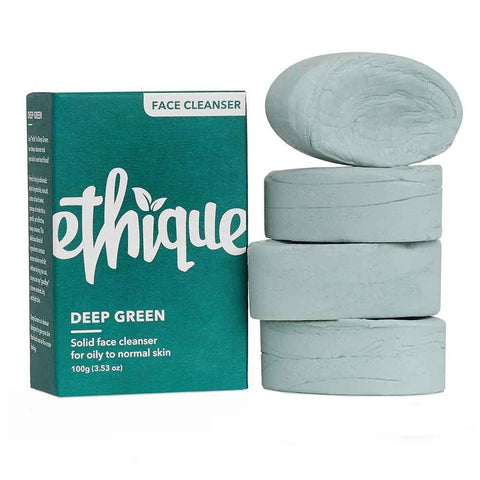 Ethique
Ethique Deep Green Face Cleanser
Deep Green is a gentle yet deep cleanser perfect for oily to normal skin.
The ingredients include French clay, sea salt, castor oil and sweet orange oil. They help to combat excess sebum and dirt without drying your skin. This cleanser is soap free, pH balanced, vegan and cruelty free. There are 4 small bars in the pack.
Soap free and pH balanced, sustainable and palm oil free. 
Plastic free, no excess packaging. 
Ingredients: Sodium cocoyl isethionate, stearic acid, cocoyl methyl glucamide, French Green Clay, glycerine, castor bean oil, salt, sweet orange oil, limonene, citral, linalool
Checking local availability