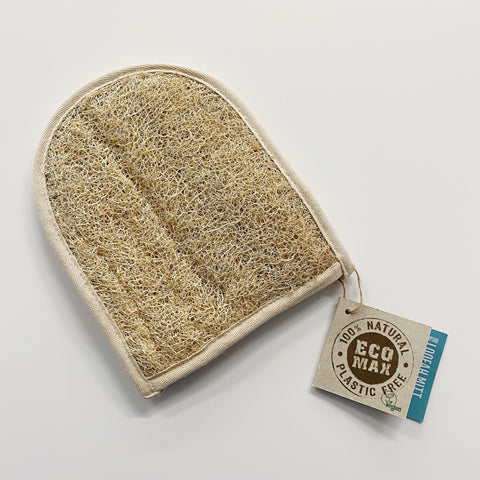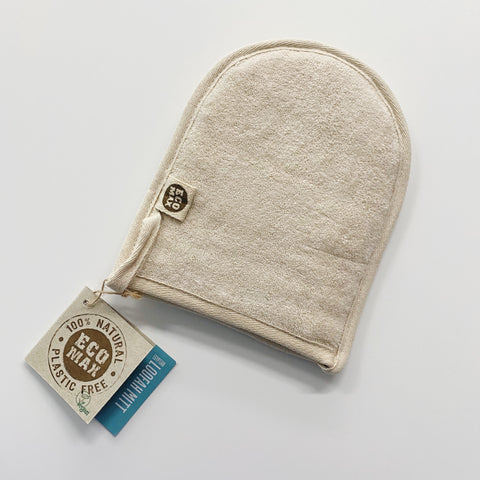 Eco Max
Eco Max Loofah Mitt
Slip over your hand, add your favourite soap and enjoy the deep cleaning and exfoliating benefits of a natural loofah mitt. 
With a 100% cotton backing and a double loofah layer for fullness, this mitt gives your body the relaxing scrub it deserves. 
Renowned for their superior quality, Egyptian cottons and loofahs are guaranteed to make your bathing experience fit for a queen. 
Keep your bathing zero waste! 
Organically grown
Plastic free
Biodegradable 
Checking local availability