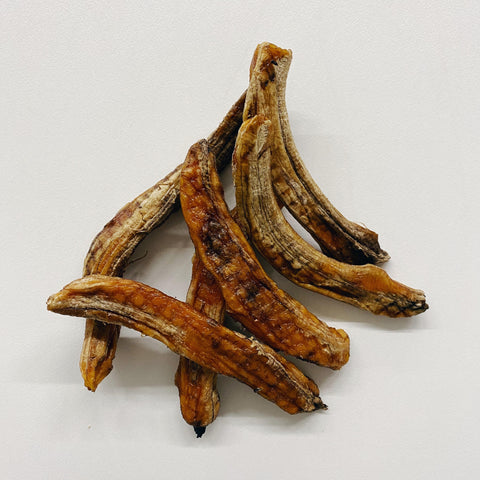 Valerie's Pantry
Dried Whole Banana
Don't knock these until you've tried them! While they look a little unappealing, these Australian dried bananas are truly scrumptious!
They are soft and chewy, and packed full of energy. They don't have any added sugar, and are free from preservatives.
With a sweet banana flavour, they are perfect for kids. Eat them as a snack, pop into smoothies, or on top of banana breads. Yum!
Naturally gluten free, dairy free, vegan friendly. 
1 cup - roughly 140g. 
Ingredients: Dried banana
Country of Origin: Australia
Checking local availability