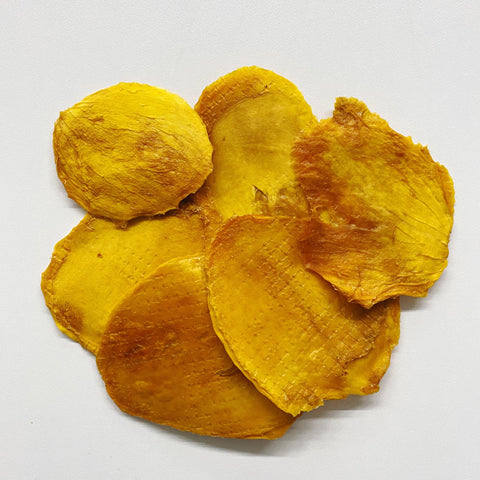 Valerie's Pantry
Dried Mango Cheeks
Hold onto your hats! Once you try these Australian dried mango cheeks there is no turning back!
The smell and taste of this delicious treat is out of this world. You can enjoy these all year round. They are dried without adding sugar or sulphur, resulting in a natural, sweet, tangy flavour. One of our most popular items, and for good reason!
Naturally gluten free, dairy free, vegan friendly. 
1 cup - roughly 95g. 
Ingredients: 100% naturally dried mango
Country of Origin: Australia
Checking local availability