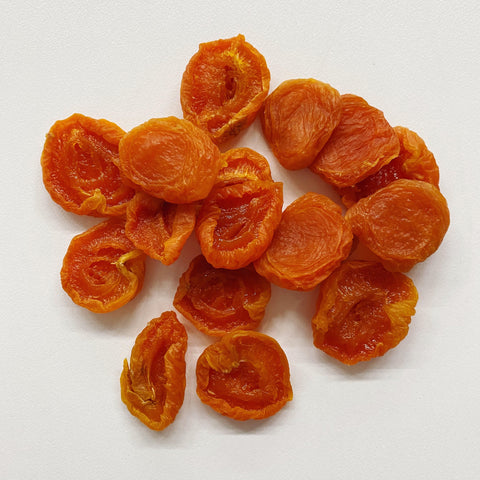 Valerie's Pantry
Dried Apricots Australian
A crowd favourite amongst the kids!
These dried apricots grow in small quantities in South Australia and along the Victorian border. They are cut in half and left to dry naturally in the sun, giving them a sweet and tangy taste. They're soft but still chewy, the perfect treat!
Naturally gluten free, dairy free, vegan friendly. 
1 cup - roughly 160g. 
Ingredients: Apricots, preservative (220)
Country of Origin: Australia
Checking local availability