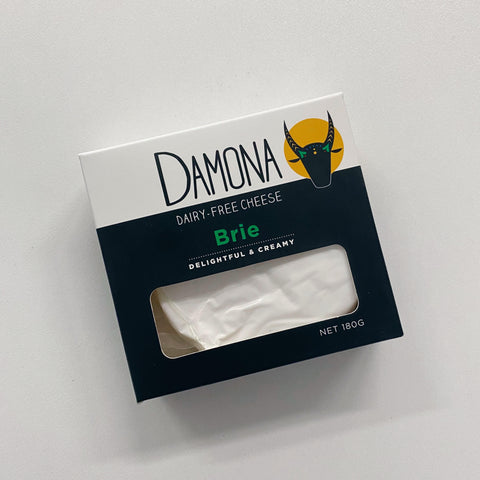 Damona
Damona Brie
The ultimate umami experience. Best served at room temperature, this gooey, buttery, individually handmade brie will have you coming back for more! 
Damona provide 100% real dairy free & vegan food ingredients with no artificial additives, preservatives or flavours. 
Suitable for non dairy, lactose free, gluten free, plant based and vegan diets. 
Ingredients: Soymilk, Coconut oil*, Tapioca starch*, Miso, Apple cider vinegar, Carrageenan, Sea salt, Beta Carotene. *Certified organic ingredients
Checking local availability