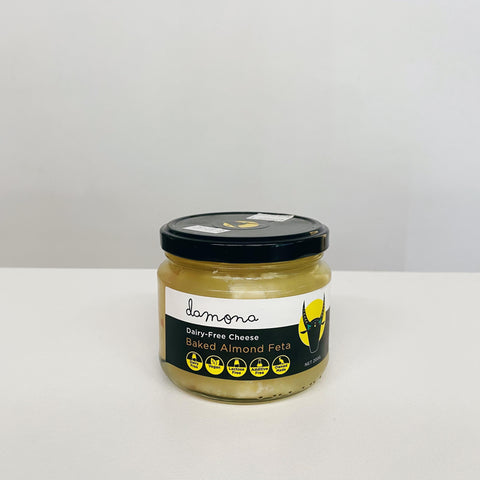 Damona
Damona Baked Almond Feta
Creamy, salty and delicately marinated with whole peppercorns, house preserved lemon and hand picked rosemary, this lovingly handmade Baked Almond Feta will elevate any dish and make every meal memorable. 
Damona provide 100% real dairy free & vegan food ingredients with no artificial additives, preservatives or flavours. 
Suitable for non dairy, lactose free, gluten free, plant based and vegan diets. 
Ingredients: Australian Almonds, water, extra virgin olive oil, sea salt, nutritional yeast, apple cider vinegar, Oil: Rice bran oil (Retail), Sunflower oil (Food service), mixed peppercorns, preserved lemon, rosemary
Checking local availability