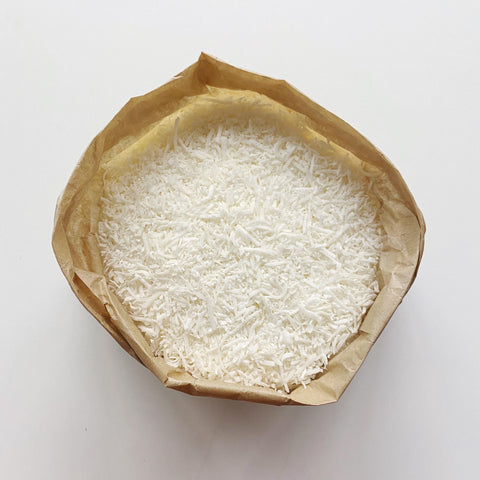 Valerie's Pantry
Coconut Shredded Organic
Shredded coconut is the perfect addition to any of your baking, desserts, trail mixes or cereals. You can eat the shreds as they are, or lightly roast them! They are made from organic coconut flesh, which is simply dried and shredded.
This delicious coconut is preservative free and sulphur free. Naturally gluten free, dairy free, vegan friendly.
1 cup - Roughly 50g.
Ingredients: Organic coconut
Country of Origin: Sri Lanka
Checking local availability