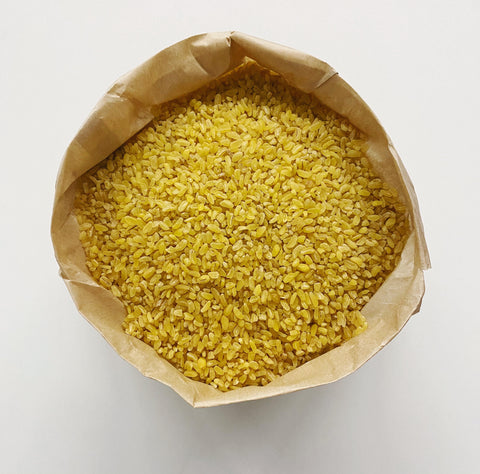 Valerie's Pantry
Coarse Bulgur
Bulgur (also known as burghul) is crushed whole wheat that has been pre-cooked and dried so it is quick and easy to make.
It has a light earthy flavour and a tender, slightly chewy texture. Commonly found in tabouli, you can use it just like rice, couscous or quinoa.
Contains gluten. Vegan friendly. 
1 cup - roughly 210g. 
Ingredients: Wheat
Country of Origin: Turkey
Checking local availability