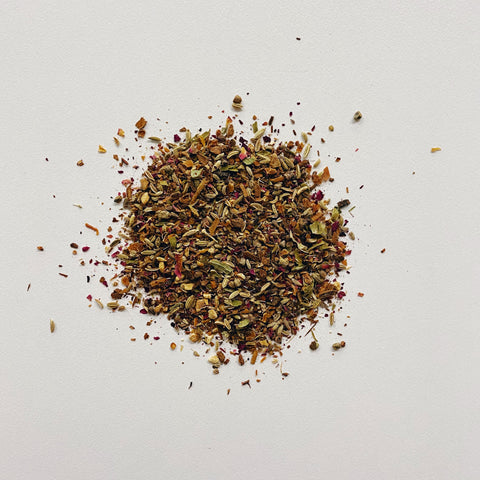 Chai Walli
Chai Walli 11 Spice Chai Caffeine Free Loose Leaf
This 11 Spice Caffeine Free Chai is a symphony of flavours. 
11 unique spices are herbs are chosen and blended together beautifully. This chai is perfect for those wanting a high quality decaf chai or to relax before bed. Many of the spices in this blend are known to aid digestion, ease sore throats and relax the mind. 
Made in Australia, sugar free, gluten free, vegan, natural, preservative free. 
Ingredients: Fennel, cardamom, cinnamon, clove, star anise, mace, aniseed, ginger, rose, rooibos*, ajwain. *Certified organic ingredients
Checking local availability