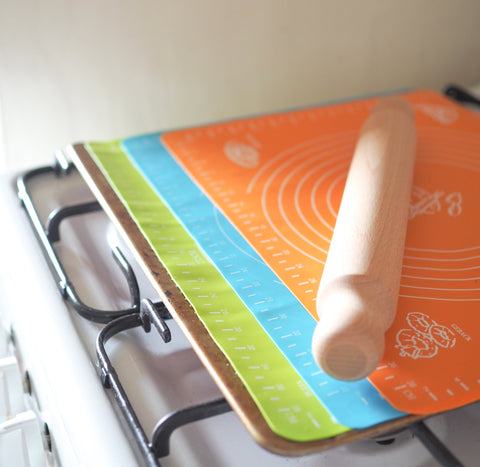 Brush It On
Brush It On Silicone Baking Mat
This silicone baking mat makes rolling out a perfectly round pie crust a breeze!
The mats provide a helpful non-stick surface with measurement guides, and they're an eco-friendly replacement for regular baking paper which sadly isn't recyclable.
Silicone baking mats are perfect for anyone trying to live a more green, simple lifestyle. They will help keep your food from directly touching potentially unhealthy surfaces and they eliminate the need for oils and non-stick sprays. 
They're great for rolling out pastry, baking cookies, veggies, or meat. They are super durable, and will last you for up to 5 years! 
BPA free, non-stick, food grade silicone. 
Dishwasher safe, freezer safe, microwave safe, oven safe (up to 220°C). 
1 x orange mat 30cm x 40cm. 
Checking local availability