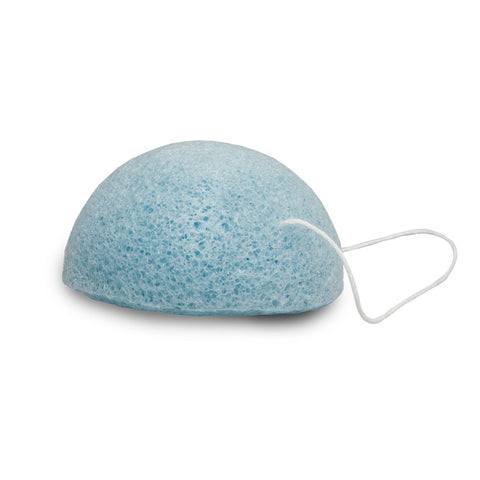 Brush It On
Brush It On Konjac Sponge - Blue
A konjac sponge is the perfect way to gently cleanse and exfoliate your skin and stimulate blood flow in a natural way. The sponge is made with Japanese Konjac Potato Fibre, making it vegan, sustainable and compostable. 
In Japan, these sponges have been used for centuries as a beauty tool. They are rich in wonderfully revitalising minerals and are pH neutral, which means they protect your complexion by balancing the acidity of your skin. The sponge is initially hard but softens when soaked in water and then is a very gentle cleanser for the face and body. 
Rinse sponge after use and hang to dry, replace every 3 months, compost the sponge at the end of its life. 
Black = Bamboo Charcoal - great for acne-prone oily skin
Green = Green Tea - suitable for sensitive and damaged skin
Pink = Clay - perfect for mature skin 
Orange = Turmeric - ideal anti-ageing 
Blue = Blueberry - great for skin revitalisation 
Checking local availability