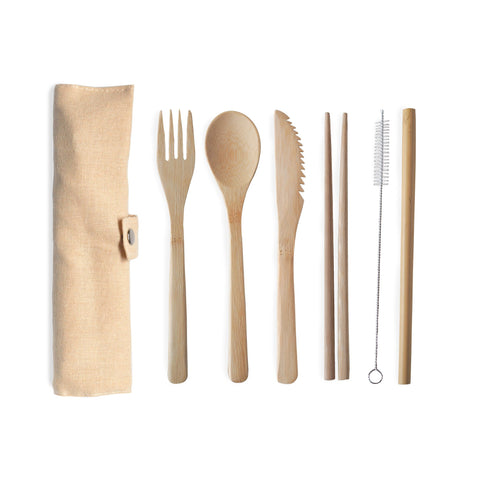 Brush It On
Brush It On Cutlery Set - White
A great sustainable alternative to traditional plastic single use cutlery that comes with takeaway food. 
Practical and easy to carry around, this set will never leave you underprepared! Whether you're on your holidays or just having a takeaway lunch at work, you can join the war on waste by saying no to plastic cutlery! 
The compostable and reusable bamboo cutlery is finished with food grade vegetable oil. The set includes a knife, fork, spoon, chopsticks, straw, and a cleaning brush fitting all 7 pieces into a quality, cotton case. 
Checking local availability