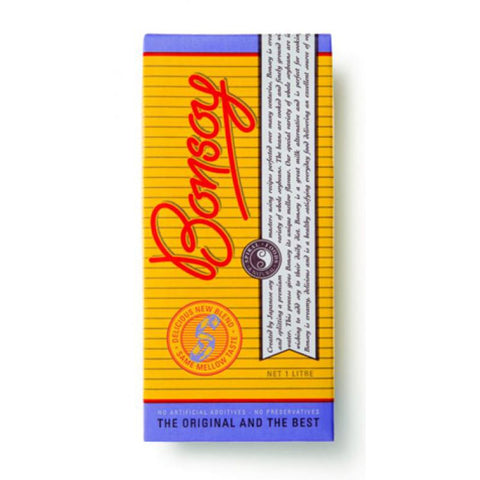 Bonsoy
Bonsoy Soy Milk 1L
Created by Japanese soy masters using recipes perfected over many centuries, Bonsoy uses only a premium variety of whole organic soybeans. 
The beans are cooked and finely ground with purified hot water. This process gives Bonsoy its unique mellow flavour. The special variety of whole soybeans made a great milk alternative product for cooking and baking. 
Bonsoy is creamy, delicious and is a healthy satisfying everyday food delivering an excellent source of vegetable protein. 
Vegan, non GMO. 
Ingredients: Water, Organic (Certified USFDA, NOP) and In-Conversion Whole Soybeans (min. 14%), Tapioca Syrup, Sea Salt, Job's Tear (Hato Mugi), Calcium Carbonate
Checking local availability