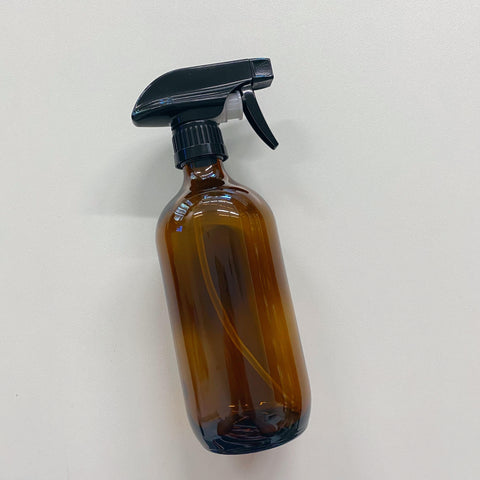 Amber Bottles
Amber Glass Spray Bottle - 500ml
500ml amber glass bottle with trigger spray that features on/off feature.
Please note: We all know vinegar has been used in cleaning for many many years because of it's germ and mould killing properties, however these triggers are not recommended for use with vinegar.
Create your own chemical free cleaning sprays for counter tops, windows, laundry and more with these beauties! 
Plastic free
High quality 
Perfect for those aiming for a sustainable, toxic free lifestyle 
Amber bottles are perfect for your essential oil products 
Checking local availability